The Natural Decisions team has a strong commitment to collaboration, having developed valued and effective working relationships with a number of organisations and individuals in recent times.
We are pleased to acknowledge the following partners.
Spatial Vision Innovations Pty. Ltd.

Spatial Vision www.spatialvision.com.au is a leading specialist in information and spatial technologies. Integrating geographic and organisational data, they provide business systems, advanced spatial analyses, reliable planning systems and practical mapping applications to address some of the country's most pressing environmental, economic and resource issues. Combining the latest tools and techniques with years of innovation and experience, the company has implemented some of Australia's landmark spatial technology projects. Their award-winning solutions assist clients to better manage their natural assets, respond to emergencies, understand markets, target customers and deliver high-quality products and services. Established in 1999, Spatial Vision has created and built tailored solutions for all levels of government and industry.
The Natural Decisions team established a successful and valued working relationship with Steve Farrell, Ian Miller and other Spatial Vision staff more than ten years ago in the development of eFarmer, an innovative and widely adopted web-based farm and catchment planning tool. Since that time we have collaborated on a range of projects, including climate change and NRM planning, development of NRM knowledge systems and spatial approaches to environmental prioritisation.
Mal Brown – Scarlet Consulting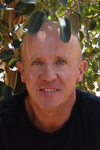 Mal Brown is a strategic communication specialist, skilled writer and educator with more than 35 years' experience specialising in agriculture, natural resource management and community engagement.
Since establishing Scarlet Consulting in 1998 Mal has been involved in over 600 projects in the agricultural and natural resource management sectors. His diverse range of clients include AMCOR Limited, Victoria's Catchment Management Authorities, Victorian and Federal Government agriculture and environment agencies, King Island Natural Resource Management Group, Primary Industries Education Foundation, Murray Darling Basin Commission, Water Authorities, and Cooperative Research Centres.
Mal takes an active leadership role in his community and is the former Chair of the North Central Catchment Management Authority's Natural Resource Management Committee and founding President of the Loddon Plains Landcare Network Inc. He is also a keen farm forester and an active member of the Northern United Forestry Group.
Patten Bridge – Bridge Logic

Patten Bridge is an experienced industry consultant who has worked extensively across the areas of corporate strategy, change management, industry sustainability, and workforce planning and development in rural and regional Australia. He has a Bachelor of Agricultural Science and Master in Science degrees and over fifteen years experience at an executive level within the dairy manufacturing sector in Australia.
Patten combines intellectual rigour with a highly personable, collaborative and practical approach to problem solving and business performance improvement. He is a skilled facilitator and has a passionate interest in the future of rural and regional Australia, in particular the role of people in the development of sustainable communities and robust local economies.